A dedicated family advocate helps you realize more value from healthcare by managing all of your ongoing insurance, billing, financial, and administrative challenges.
Your advocate will customize your services from the comprehensive list below, to ensure you realize more value from healthcare throughout the year. Services may include an insurance consultation.
We structure our Comprehensive Advocacy services into three pillars:
Support: healthcare administration assistance
Optimize: healthcare cost reduction and value assistance
Advise: healthcare decision making support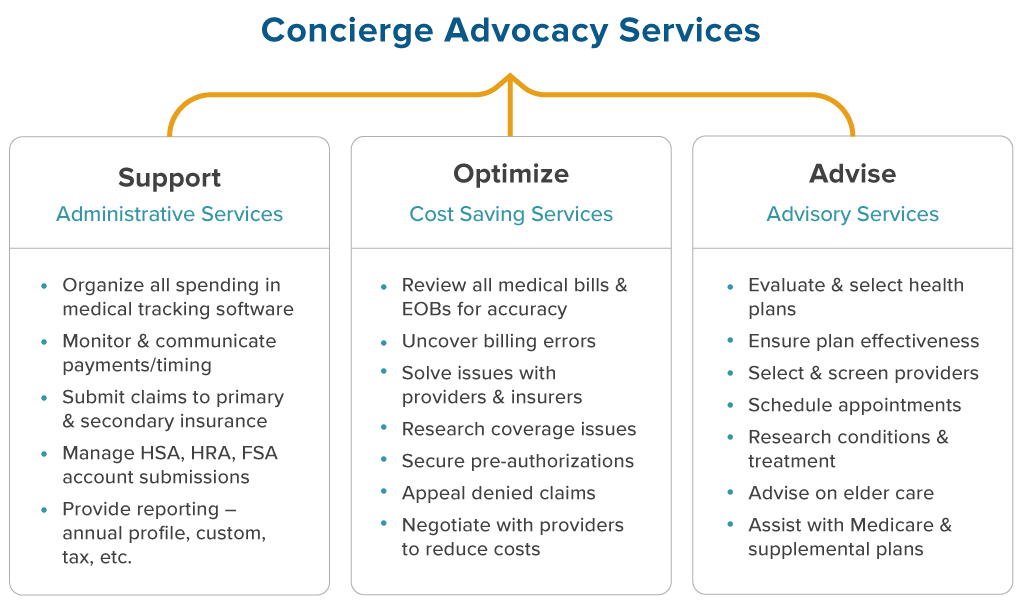 ITS LIKE HAVING A FINANCIAL PLANNER OR CPA FOR YOUR HEALTH CARE. CONTACT US TODAY!