Results Delivered.
85%
85% of member engagements result in savings to employee or company
3:1
Most employers realize more than a 3:1 return on MCA fees
92%
92% of employees who have third party benefits support feel their employer values their health
Common Industry Challenges
The cost and complexity of healthcare is steadily increasing for employers (companies) and employees (members).
Each year insurance premiums and deductibles increase, leaving employers with the familiar challenge of how to handle increases. Should they pay them or pass them on to employees?
78% of employees already feel they pay too much for healthcare.
Busy employees have little time to understand and manage their health benefits proactively.
65% of employees admit to not understanding how their benefits work.
Most employees wait until they have a health issue or large bill to find help.
80% of medical bills contain errors (33% of errors result in material overcharges).
Employees solve billing issues during the workday when insurers and providers are available.
The average employee spends 100 hours a year on healthcare (at least 40% while at work).
There is a 50% decrease in productivity for employees consumed with health issues.
Our Value Proposition
Medical Cost Advocate's services help employers (companies) and employees (members) realize more value from healthcare. Our focus is first and foremost on cost reduction. We deliver services that help employees make optimal use of their existing health plan and reduce out-of-pocket costs. By more cost-effectively and efficiently navigating the healthcare system, members will realize higher satisfaction with their health benefits while they save money and time for themselves and the company.
We Drive More Value from Benefits
We find and use the lowest cost in-network care
We uncover and resolve billing issues and insurance appeals
We negotiate medical bills and stretch out payment terms to save money
We advise on the most economical path forward
These services help employers (companies) and employees (members) save money and realize more value from their benefits.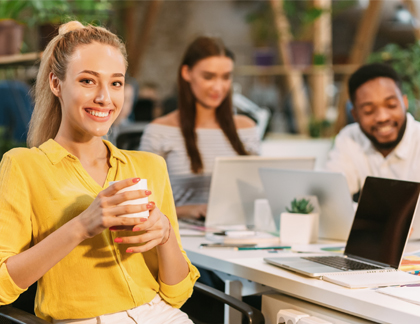 Who Will Benefit
Together, employers and employees typically realize over a 3 to 1 return.
| Benefits | For Employer | For Employee |
| --- | --- | --- |
| Reduce Cost | Increase productivity of employees, use lower cost in-network care, reduce claim costs for self-insured groups. | Resolve billing errors, appeal denied claims, negotiate savings on medical bills. |
| Save Time | Reduce time consuming benefits support issues for HR personnel. | Solve insurance carrier/provider issues more efficiently and with better outcomes. |
| Optimize Decisions | Focus on strategic HR issues rather than healthcare transactions/inquiries. | Leverage expert healthcare decision support. |
| Reduce Risk | Enhance satisfaction with benefits and offer objective/confidential advice. | Optimize utilization of benefits and better understand financial impacts. |